The finance sector is extremely diverse, encompassing everything from banks and credit unions to wealth management and insurance companies. But while they each have their differences, these financial institutions face the same set of mounting challenges, including:
Regulatory compliance amid growing scrutiny
Outdated back-office IT infrastructure
High data error rates
Growing competition from innovative fintech start-ups
Software robotics—process automation using digital systems that perform tasks previously relegated to human employees—is stepping in to address these challenges. In fact, the banking, financial services, and insurance (BFSI) sector spent more than any other industry on Robotic Process Automation (RPA) in 2020, accounting for 29% of the total RPA market share.
But what does all that investment look like in an actual workplace? Here's an introduction to robotic process automation in finance—and a simple way to bring this technology to your operation.

Looking for the simplest way to give RPA a try?
The Nividous Quick-Start Program guarantees deployment of a fully trained RPA bot in just three to four weeks.
Explaining Robotic Process Automation In Finance
Robotic process automation is already entrenched in the financial industry, and for good reason: As far back as 2017, Leslie Willcocks of the London School of Economics found that RPA provides returns on investment of up to 200% in the first year alone.
But automation technology is moving fast, and the terminology can be confusing. When we discuss RPA, we're referring to software designed to complete rules-based tasks through an application's user interface. This approach allows companies to quickly automate back-office processes, reducing costs and error rates at once. Automation opportunities include:
Account reviews and reporting… and many more
Here are a few examples of RPA in the finance industry, drawn from Nividous' experience deploying RPA through our full-service intelligent automation platform.
3 Real-World Use Cases for Finance Robotic Process Automation
1. Mortgage Company: Automating Loan Pre-Qualification
A growing mortgage service provider used Nividous RPA to automate pre-qualification on new loan applications.
Before RPA: The pre-qualification process required a team of employees to manually validate loan application materials. Staff worked off-hours to meet customer deadlines, since they had to manually enter application data into the loan origination system.

After RPA: Nividous RPA bots began to monitor staff email accounts around the clock. When the bots discovered loan data, they copied it into a desktop pre-qualification application. On receiving approval or rejection, bots immediately notified end-customers and other stakeholders.
These innovations reduced customer communication time by 85%, sped up the entire pre-qualification process by 40%, and reduced manual errors by 30%.
Read the case study for details.
2. Wealth-Management Firm: Automating Back-Office Processes
One of India's top wealth advising companies used Nividous RPA to automate 18 of its key reporting and post-trade processing operations.
Before RPA: The company's back-office staff manually validated and transferred data between legacy and cloud-based systems—tasks consuming hundreds of staff-hours each week. To comply with reporting obligations, the team downloaded data from discrete systems, leading to errors and delays. Risk assessment procedures faced the same challenges, as did daily post-trade reports.

After RPA: Trained RPA bots from Nividous automated 18 of these reporting, risk-assessment, and post-trade processes from beginning to end—and the deployment of these RPA bots took less than eight weeks.
These automations quickly led to 95% faster processing time, productivity increases of 60%, and a 65% reduction in labor requirements—saving more than 1,600 staff-hours per month.
Read the case study for details.
3. Stock Brokerage: Automating Franchise Onboarding
A leading provider of financial products and services used Nividous RPA to automate its franchise onboarding processes.
Before RPA: Onboarding a new franchise was a time-consuming task. Registrations came from multiple stock exchange portals, and they required a team of four full-time employees to manually move data into a Customer Relationship Management (CRM) system. This manual task led to high error rates and prevented more valuable staff utilization.

After RPA: In just two weeks, Nividous RPA bots were automating all data transcriptions between the CRM and the exchange portals.
Nividous RPA led to a 90% reduction in manual work, an 85% cut in human errors, 65% faster process handling time, and a data accuracy rate of 100%.
Read the case study for details.
How To Implement Finance Robotic Process Automation
What could RPA from Nividous do for your financial institution? Here's the easiest way to find out:
Start by building a business case for RPA. Use the free Nividous Return-on-Investment (RoI) calculator to estimate your cost savings. Then reach out to experience Nividous RPA for yourself.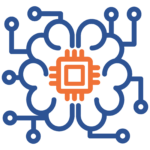 Interested in bringing RPA and intelligent automation to your financial institution?
Get a free, personalized demo of the Nividous automation platform today.